Departments and Centers
Thoracoabdominal surgery
The department provides surgical treatment of patients with benign and malignant tumors of Thoracic and abdominal localization.
Extended, combined and organ-preserving operations are performed for cancer and benign lung tumors, malignant and benign neoplasms of the esophagus, stomach and mediastinum. The bulk of surgical interventions are performed from minimally invasive (thoracoscopic and laparoscopic) approaches.
Your Appointment
Full schedule
Doctors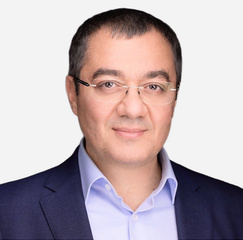 Surgeon
Head of department
Education: 1997-graduated from the Azerbaijan State Medical University with a degree in Medical Science. 1998-2000-Clinical residency in the Thoracic Department of the N. N. Blokhin Russian...