Filippova Maria Alexandrovna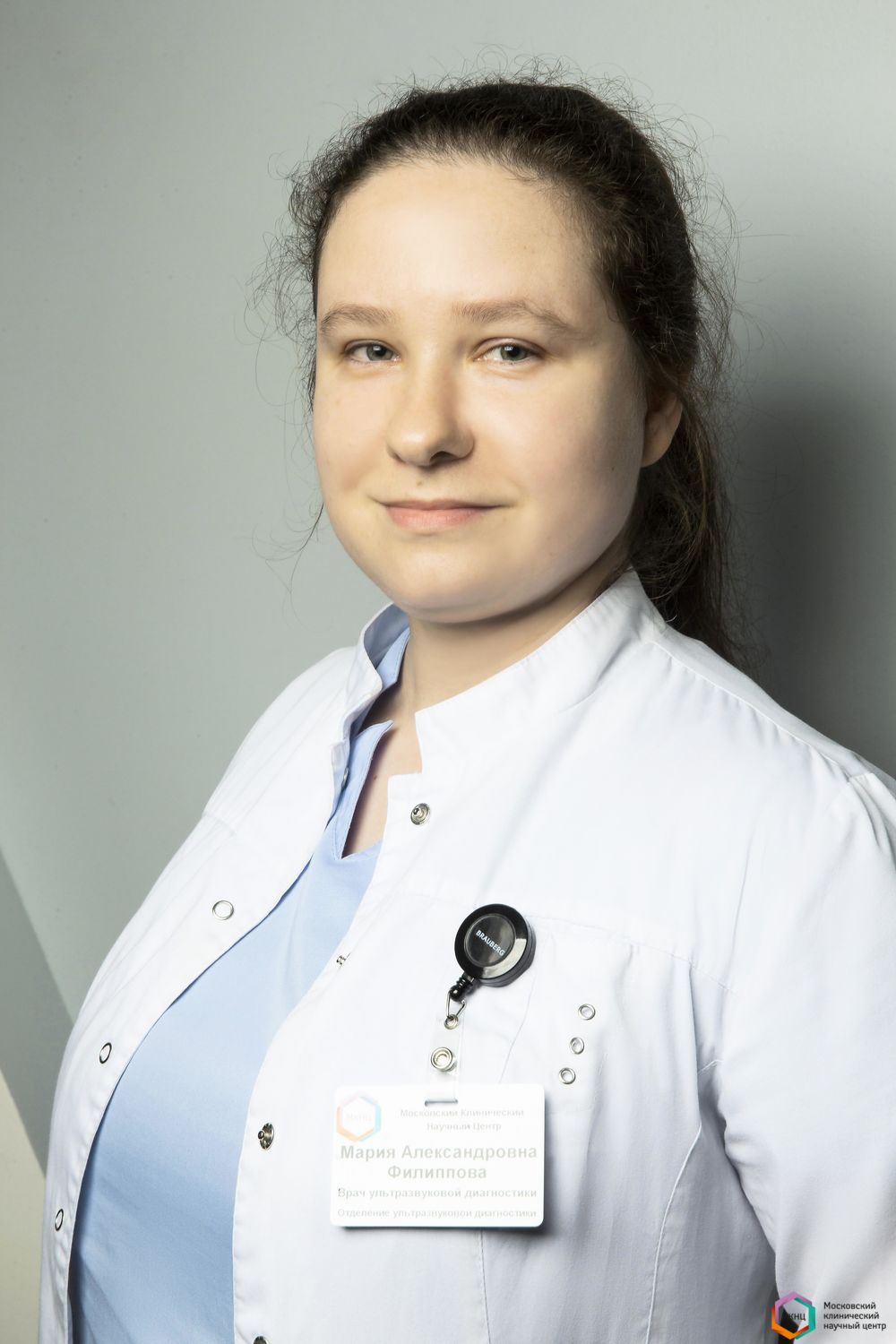 Ultrasound Diagnostics
Отделение ультразвуковой диагностики
Education: 
"Russian State Medical University of the Federal Agency for Health and Social Development", specialty "Medical science", Moscow.
Internship at the city clinical hospital No. 12.Moscow, specialty surgery.
2008-professional retraining in the State Educational Institution DPO "Russian Medical Academy of Postgraduate Education of Roszdrav" under the program "ultrasound diagnostics".
Experience: since 2008, in the GKB No. 12.Moscow, since 2013. in the State Medical Institution of the MCSC named after A. S. Loginov DZM.
Certificate in surgery, ultrasound diagnostics.
Professional skills: 
he is proficient in the methods of ultrasound examination of the abdominal cavity, retroperitoneal space, pelvic organs, superficially located organs (thyroid gland, mammary glands, soft tissues, lymph nodes).
Сертификат 0677241549272 от 26.11.2018