Abduvosidov Khurshed Abduvokhidovich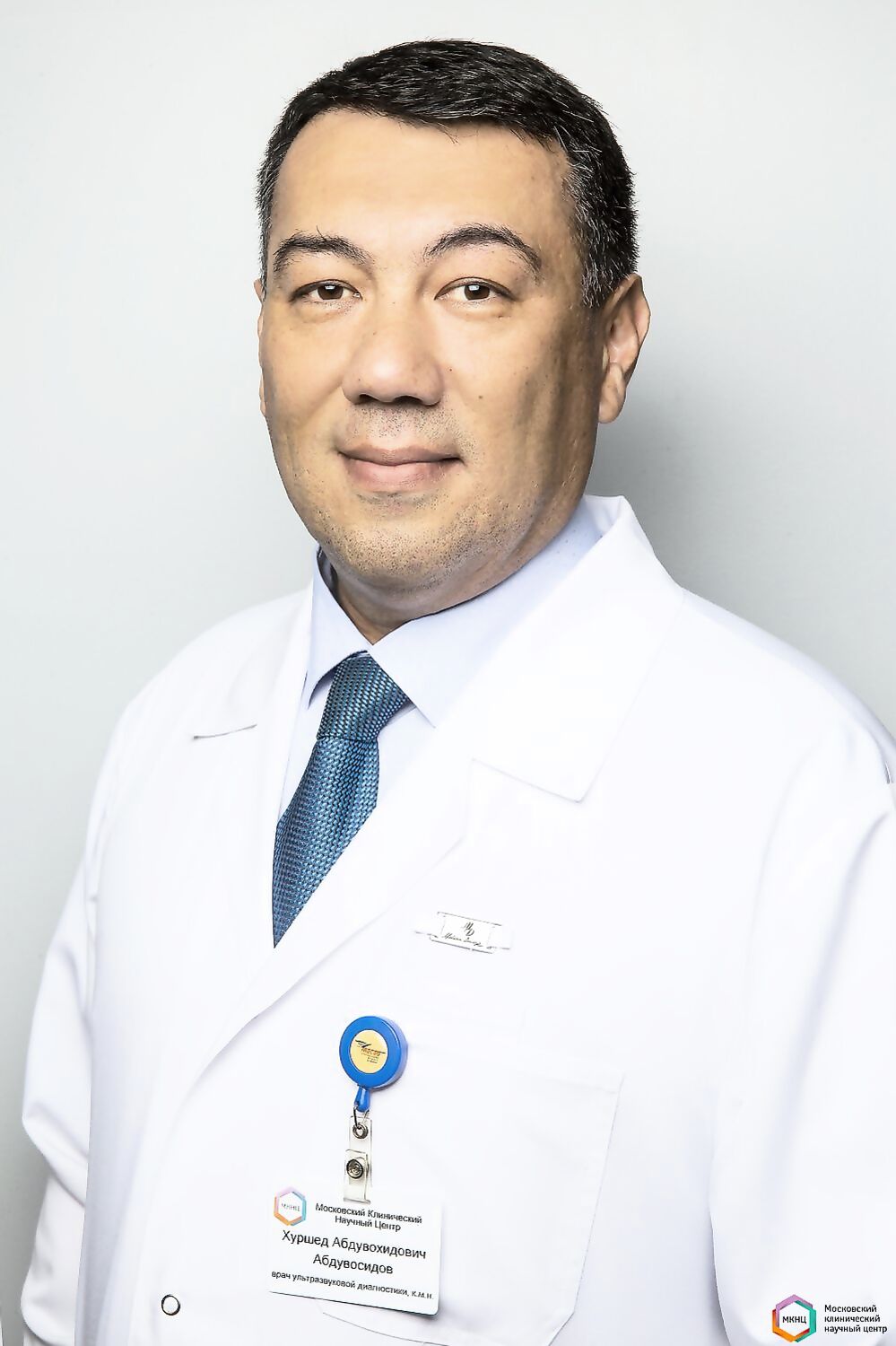 Ultrasound Diagnostics
Отделение ультразвуковой диагностики
Education:
Abu Ali ibn Sina Tajik State Medical University, specialty "Medical science".
Clinical internship in the specialty "surgery" at the Tajik Institute of Postgraduate Training of Medical Personnel on the basis of the Leninabad Regional Clinical Hospital.
Targeted postgraduate study at the Russian Medical Academy of Postgraduate Education in the specialty "surgery".
2007-defense of the candidate's dissertation on the topic "Risk factors in the surgical treatment of cholelithiasis in elderly patients".
2012-professional retraining at the Moscow State Medical and Dental University named after A. I. Evdokimov in the specialty "ultrasound diagnostics".
Experience: Since 2013, he has been working as a doctor of ultrasound diagnostics at the Moscow Clinical Research Center.
Professional skills:
he is proficient in the methods of ultrasound diagnostics of the abdominal cavity, retroperitoneal space, pelvic organs, brachiocephalic vessels, vessels of the abdominal cavity and lower extremities, the thyroid gland and its puncture biopsy under ultrasound control.
Scientific work: author of more than 60 printed works.
Reports, participation in scientific and practical conferences, symposia.
Сертификат 0677241125741 от 17021970