Agami Paul Borisovich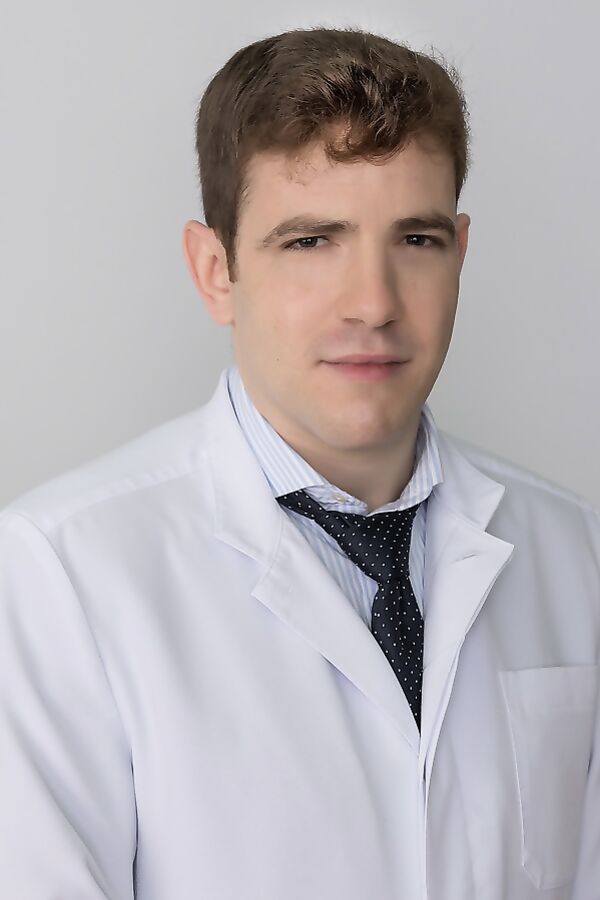 Surgeon
Отделение высокотехнологичной хирургии и хирургической эндоскопии
Range of research interests 
Pancreatic cancer, benign neoplasms of the pancreas, pancreatic surgery.
Education 
2011-2017 - Sechenov First Moscow State Medical University of the Ministry of Health of the Russian Federation (Sechenov University).
2017-2019-State Medical University of the Moscow State Medical Center named after A. S. Loginov DZM, Clinical residency in the specialty "Surgery".
Presentations at international conferences
27th EAES congress. "Laparoscopic Frey procedure with management of intraoperative complication" (oral presentation), Sevilla, Spain, 2019.
Scientific activity
Author of 4 publications on the scientific and educational portal on minimally invasive surgery WebSurg.
Member of the register of the international study European consortium on Minimally Invasive Pancreatic Surgery E-MIPS.
Languages: Russian, English, Hebrew.
Сертификат 0677241983051 от 12.07.2019