Lishchinskaya Albina Aleksandrovna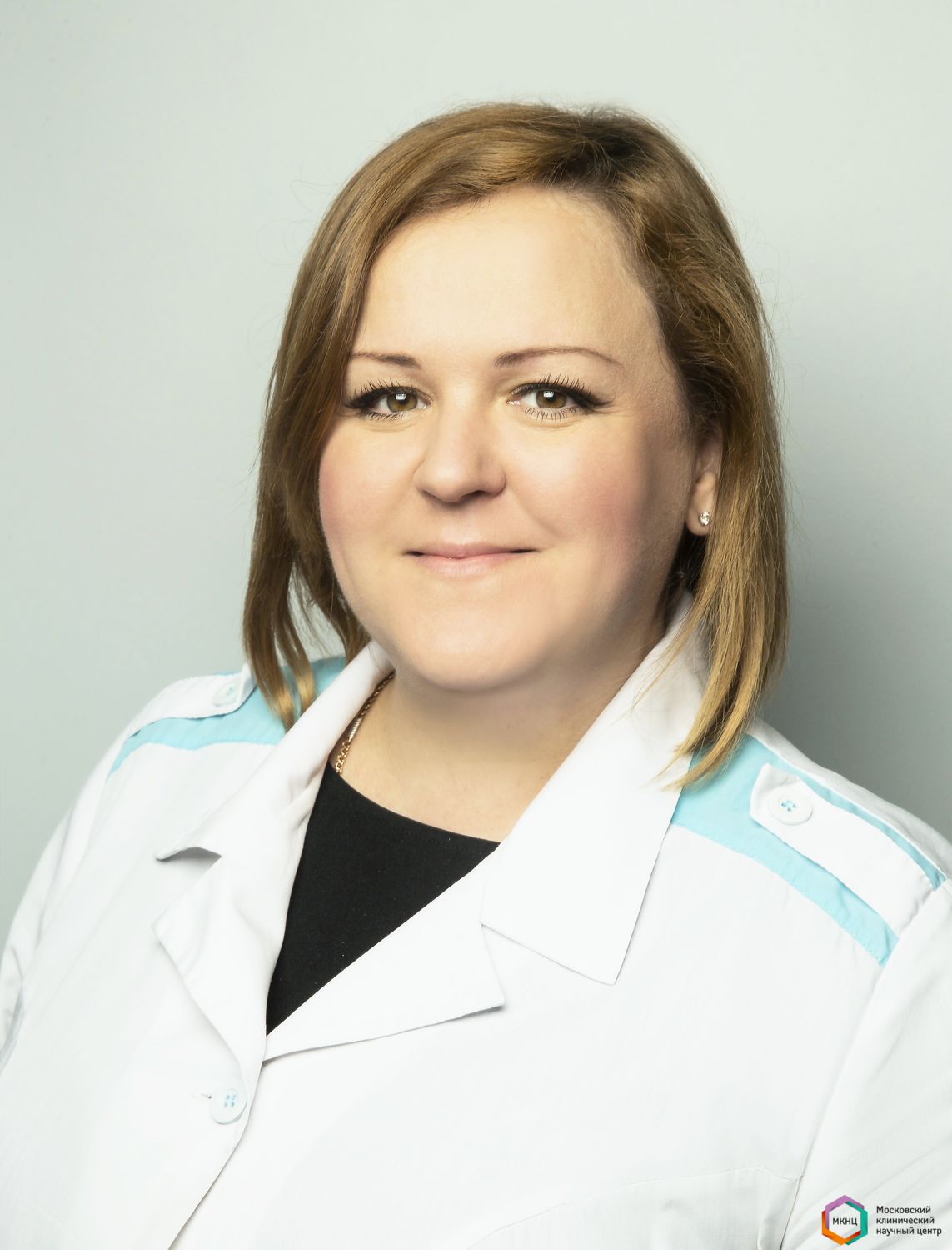 Gastroenterologist
Отдел патологии кишечника
Doctor-gastroenterologist of the highest category.
Education:
In 2000, she graduated from the Smolensk State Medical Academy with a degree in medicine.
From 2000 to 2001, she was trained in a clinical internship in the specialty "Therapy "on the basis of the MUZ GB No. 2" Pine Grove " in Kaluga.
In 2005, she completed primary professional retraining in the specialty "Gastroenterology" with the certificate of a gastroenterologist.
In January 2012, she defended her PhD thesis on "Clinical and pathogenetic features of anemia in patients with inflammatory bowel diseases".  
Work experience:
Since 2008, he has been working at the Central Research Institute of Gastroenterology of the DZM (GBUZ MCSC DZM today).
Certificate in therapy, certificate in gastroenterology, the highest qualification category.
In 2019, he was awarded the status of "Moscow Doctor".
Academic degree: Candidate of Medical Sciences.
Treatment of diseases: non-specific ulcerative colitis, Crohn's disease.
Activity: With the materials of scientific work, she spoke at Russian and international congresses on gastroenterology, inflammatory bowel diseases.
International activities: Participation in scientific conferences and congresses devoted to gastroenterology, in particular inflammatory bowel diseases, in Russia and abroad.
Research interests, professional skills: inflammatory bowel diseases (ulcerative colitis, Crohn's disease), biological therapy.
He has more than 20 scientific publications.
Сертификат 0677241983423 от 30102020
Price list
| | |
| --- | --- |
| #1-350 Прием (осмотр, консультация) врача-гастроэнтеролога, к.м.н., « Московский врач» первичный | 8700 руб |
| #1-360 Прием (осмотр, консультация) врача-гастроэнтеролога, к.м.н., « Московский врач» повторный | 6000 руб |
Не является офертой