Kondrya Liana Viktorovna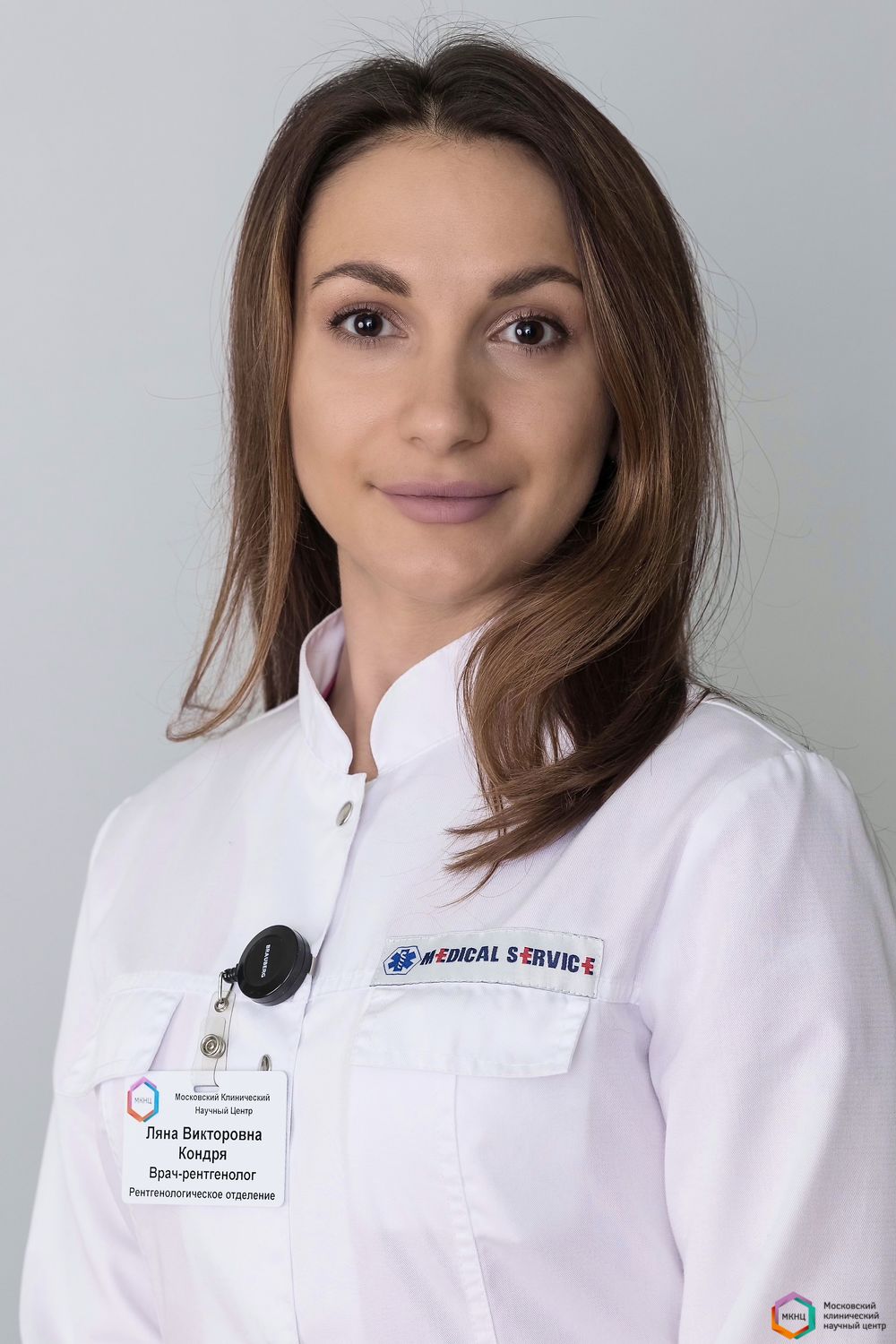 Radiologist
Рентгеновское отделение
Radiologist, MRI doctor
Education:
In 2018, she graduated from the Medical Institute of the Peoples 'Friendship University of Russia (RUDN), majoring in "Medical Science".
In 2018-2020, she completed her residency at the Moscow Clinical Research and Practice Center (MSCC) named after A. S. Loginov DZM with a degree in Radiology.
I know the methods of classical radiology (studies of the respiratory system, gastrointestinal tract, urinary system, bone system), as well as the conduct and description of all types of MRI studies (without/with intravenous contrast).
Work experience:
Since 2020, I have been working as a radiologist in the magnetic resonance imaging office at the Moscow Clinical Scientific and Practical Center named after A. S. Loginov DZM.
From 2020 to 2021, she worked as an MRI doctor in the Open Clinic network of medical centers.
Clinical specialization:
Magnetic resonance imaging of the pelvic and abdominal organs, including with the use of a hepatospecific contrast agent (Primovist).
Contrast-free magnetic resonance cholangiopancreatography (MRCP);
MRI examination of the nervous system (brain and spinal cord, intracranial and brachiocephalic vessels, all parts of the spine);
MRI of large joints (shoulder, knee, hip) and soft tissues.
Сертификат 332400039526 от 13.07.2018