Tagieva Elnara Umudovna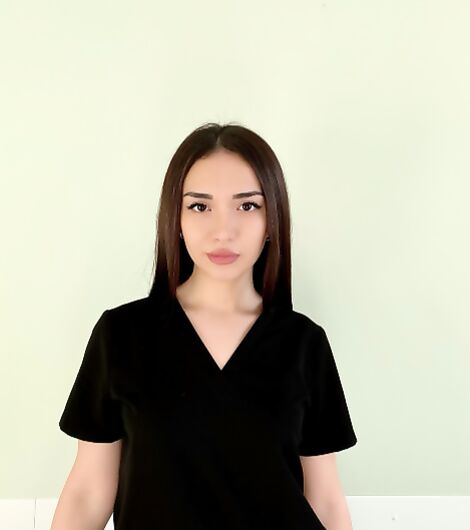 Hematologist
Department of Hematology and hemoblastosis chemotherapy 
2018-primary accreditation in the specialty of a general practitioner;
2018-2020-residency in Hematology, federal state budgetary educational institution of Higher Education "First St. Petersburg State University named after academician I. P. Pavlov";
2020-primary specialized accreditation in the specialty hematologist;
Work experience:
From December to February 2021, she worked as a hematologist in the Department of therapy with a hematological bias in a separate structural unit for the treatment of patients with a new coronavirus infection at the A. S. Loginov MCSC.
From March 2021 to the present - the position of hematologist at the MCSC named after A. S. Loginov in the Department of Hematology and chemotherapy of hemoblastoses.
Activities:  
he actively works with patients in the hospital department for the diagnosis and treatment of blood diseases.
Email address:
e.tagieva@mknc.ru
Hematologist
Department of Hematology and hemoblastosis chemotherapy 
Education:
From 2012 to 2018.  Federal state autonomous educational institution of Higher Education "Immanuel Kant Baltic Federal University", Faculty of Medicine;
2018-primary accreditation in the specialty of a general practitioner;
2018-2020-residency in Hematology, federal state budgetary educational institution of Higher Education "First St. Petersburg State University named after academician I. P. Pavlov";
2020-primary specialized accreditation in the specialty hematologist;
Work experience:
In 2020-held the position of hematologist of the Department of Hematology in the Central Clinical Hospital of Kaliningrad.
From December to February 2021, she worked as a hematologist in the Department of therapy with a hematological bias in a separate structural unit for the treatment of patients with a new coronavirus infection at the A. S. Loginov MCSC.
From March 2021 to the present - the position of hematologist at the MCSC named after A. S. Loginov in the Department of Hematology and chemotherapy of hemoblastoses.
Activities:  he actively works with patients in the hospital department for the diagnosis and treatment of blood diseases.
Email address: e.tagieva@mknc.ru