Belyakova Natalia Vladimirovna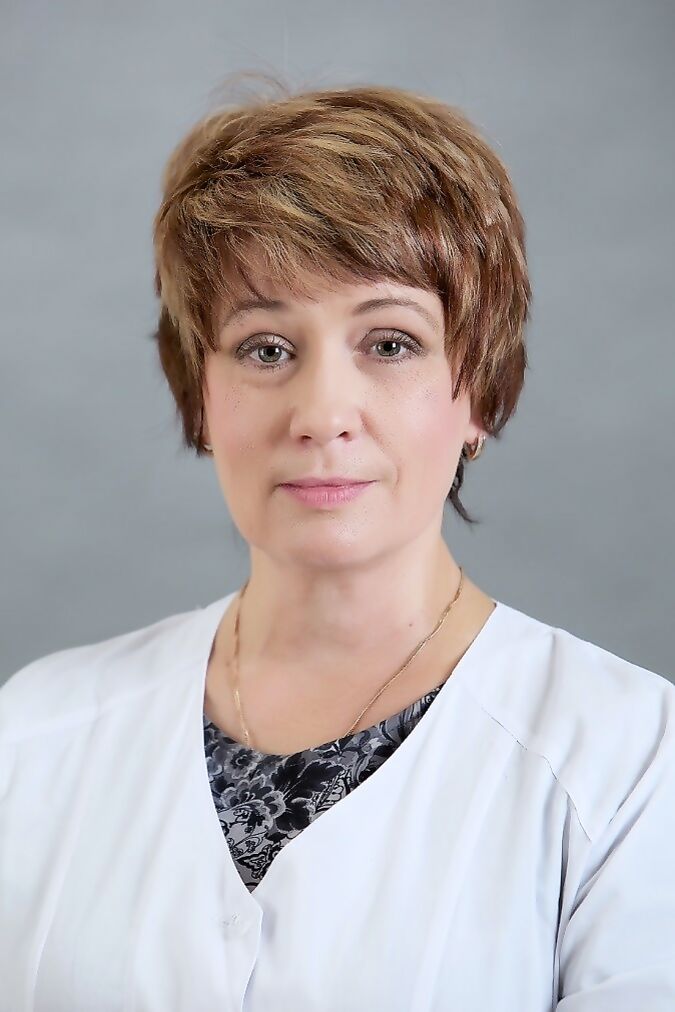 Cardiologist
Дневной стационар, Отделение функциональной диагностики
Position: cardiologist, functional diagnostics doctor
Education: graduated in 1990 Yaroslavl State Medical Academy, Faculty of Medicine, specialty "Medical business".
Work experience:
Work experience in the specialty of cardiology - since 2000
Work as an attending physician in the cardiology department at the RSC (vascular center), hospital duty to provide emergency care to patients.
Since November 2020, MCSC has been a day-care cardiologist, a consultant physician, and a doctor of the Functional diagnostics department.
Specialization and advanced training courses: 
01.02.20-19.03.20 - Cardiology, certification cycle, Medical Institute of Rehabilitation and Cosmetology named after Z.M., Nikiforova
07.10.19-07.11.19 - Functional diagnostics, certification cycle, ICPO (International Center for Vocational Education)
2017, IU FSBI, NMHC named after N. I. Pirogov" Ministry of Health of Russia, Therapy, Moscow
2015, NPC of Cardiology, cycle Cardiology, Moscow
2015, NPC of Cardiology, Functional Diagnostics cycle, Moscow
2010, Scientific and Practical Center of Interventional Cardiology, advanced training. certification cycle in cardiology.
2009, MMA named after Sechenov, Modern issues of rheumatology, Moscow
2005, RSMU, Clinical Cardiology, Moscow
2002, MAPO, Clinical Echocardiography, St. Petersburg
2001, Research Institute of Cardiology, Dynamic ECG, Holter monitoring, St. Petersburg
2000, MAPO, Clinical Cardiology (primary specialization), Specialist certificate, St. Petersburg
1999, MAPO, Gastroenterology (primary specialization). Specialist certificate. St. Petersburg
1997, YAGMA FPK, Diagnostics and therapy of emergency conditions in therapy, Yaroslavl
1993, YAGMA FPK, Issues of therapy. Yaroslavl
Doctor of the highest category
Price list
| | |
| --- | --- |
| #1-22 Прием (осмотр, консультация) врача-кардиолога первичный | 3700 руб |
| #1-95 Прием (осмотр, консультация) врача-кардиолога повторный | 2600 руб |
Не является офертой