Alesenko Darya Valeryevna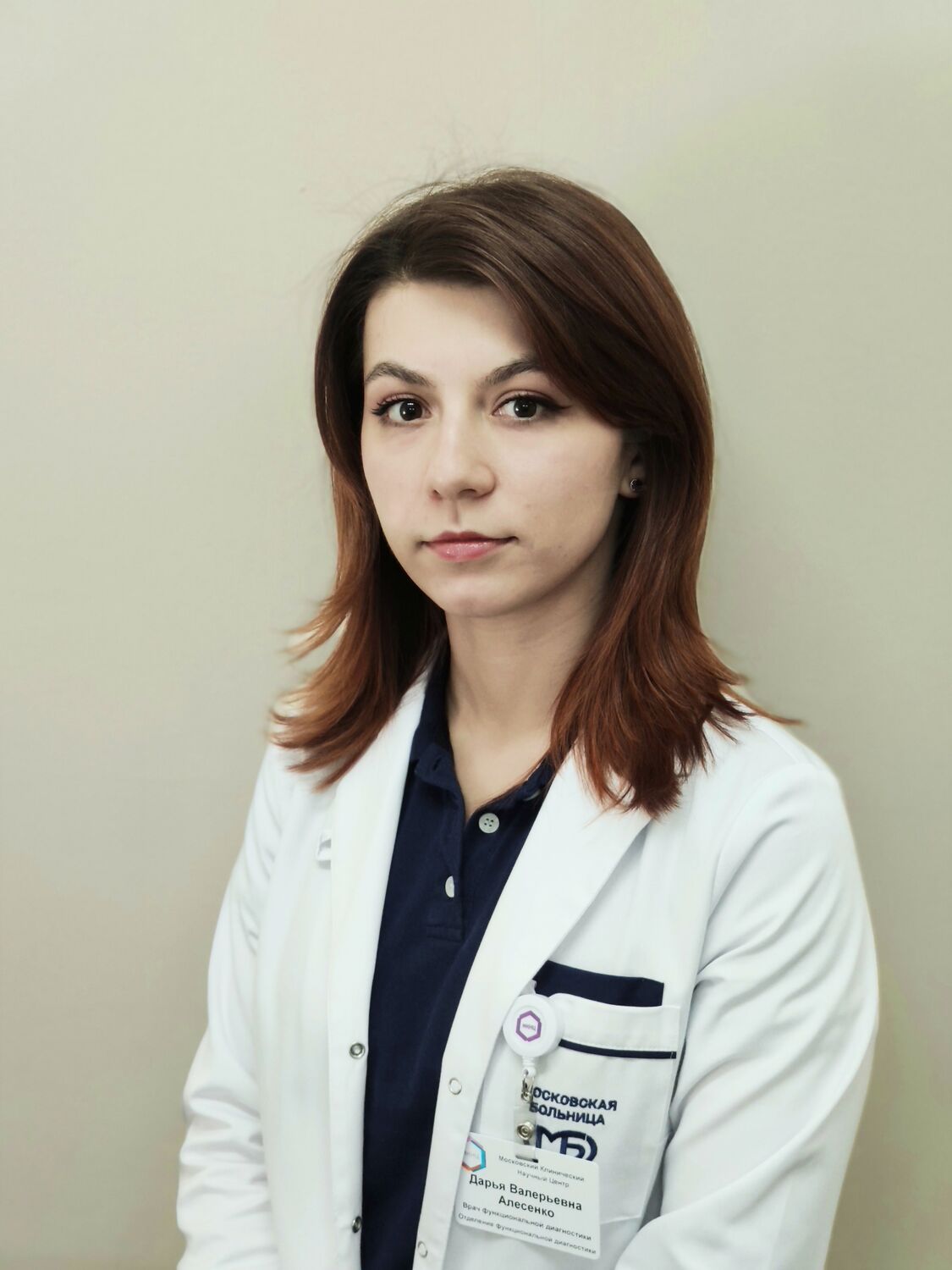 Functional diagnostics
Отделение функциональной диагностики
Education:
twothousandseventeen The first Moscow State Medical University named after. Sechenova (with honors) specialty "Medical business".
2017-2019 NMITS of Cardiology named after Myasnikova residency in the specialty "Functional diagnostics".
Work experience:
doctor of functional diagnostics since 2019
From 2019 to 2021 - N. N. Burdenko Medical Center, Branch No. 1, functional diagnostics doctor of the Department of Functional Diagnostics.
Since 2021, the State Medical Institution MCSC named after A.S. Loginov DZM, a doctor of functional diagnostics of the Department of functional diagnostics.
Specialization and advanced training courses: 
2020 "Ultrasound angiology according to international standards";
2021 "Echocardiography of valvular heart disease"
2021 "Combined monitoring of ECG, blood pressure and respiration in the diagnosis and treatment of cardiovascular diseases"
2022 "Cardiac rhythm and conduction disturbances"
Performed methods:
Electrocardiography (ECG);
Daily ECG monitoring (Holter ECG);
Daily monitoring of blood pressure (SMAD);
Transthoracic echocardiography (Echo-KG);
Duplex scanning of brachiocephalic vessels (UZDG BCA), including functional tests;
Load tests (VEM, Treadmill);
Duplex scanning of arteries and veins of the lower extremities (USDG);
Spirography (FVD).