Kamzarakova Natalia Viktorovna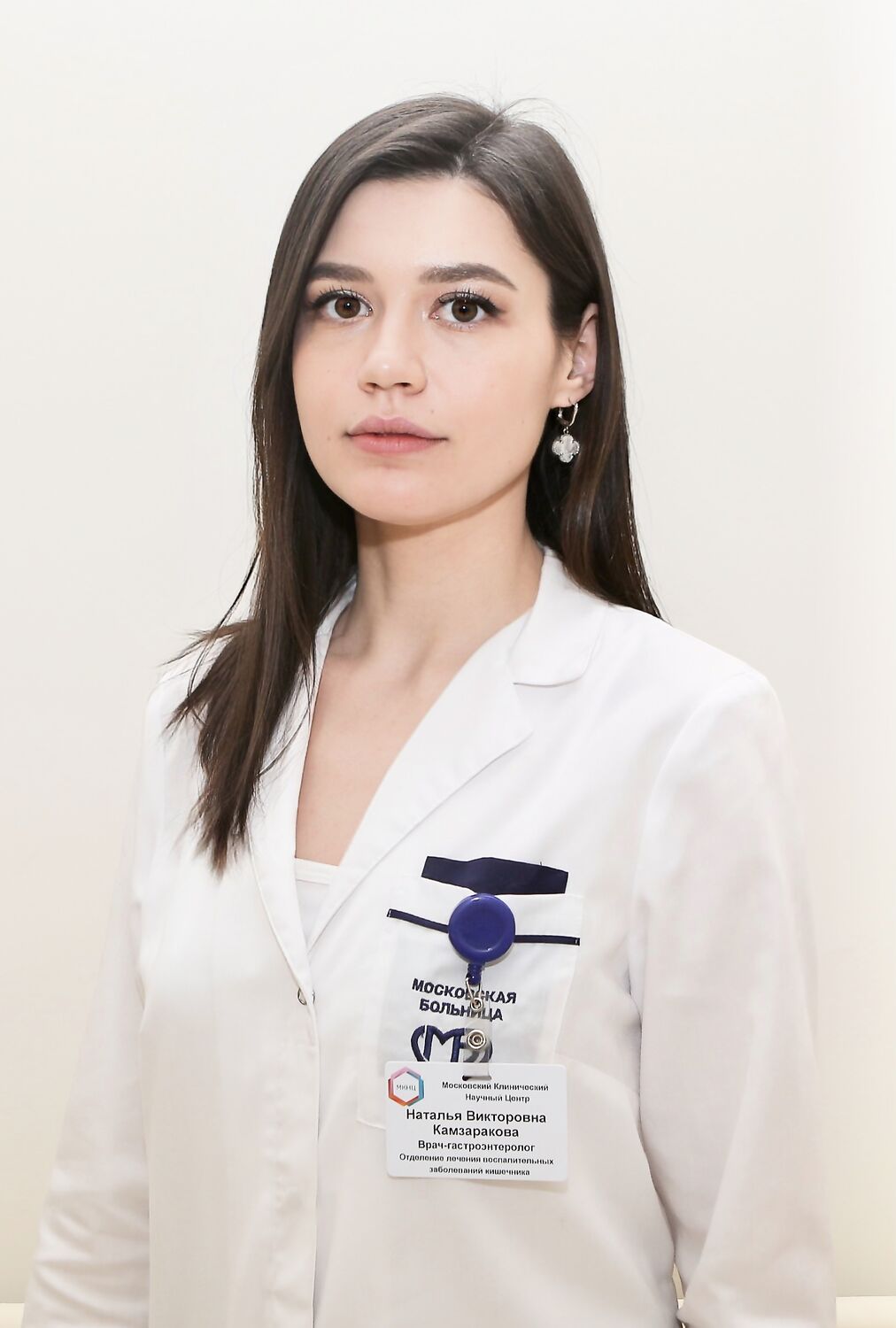 Gastroenterologist
Отдел патологии кишечника
Gastroenterologist.
Education:In 2018, she graduated from the Medical Faculty of Ryazan State Medical University.
Academician I.P. Pavlov, specialty "Medical business"
2018 – primary accreditation in the specialty of a medical doctor (district internist)
2019-2021 – clinical residency in the specialty "Gastroenterology" on the basis of MCSC named after A.S. Loginov 
2021 – accreditation in the specialty "Gastroenterologist"
Work experience:2018-2019 – district internist, GBUZ MO Shchelkovskaya GP No.3
 
2020-2021 – district general practitioner, GP No.132 DZM (part-time)
from 2022 to the present – gastroenterologist of the Department of Treatment of inflammatory Bowel diseases of the State Medical Institution MCSC named after A.S. Loginov DZM
Currently, she is actively working in the hospital with patients with inflammatory bowel diseases (ulcerative colitis, Crohn's disease), and is being treated with genetically engineered biological therapy.
Research interests, professional skills:inflammatory bowel disease (ulcerative colitis, Crohn's disease)
 
biological therapy of IBD
Email address: n.kamzarakova@mknc.ru