Selezneva Elmira Yavatovna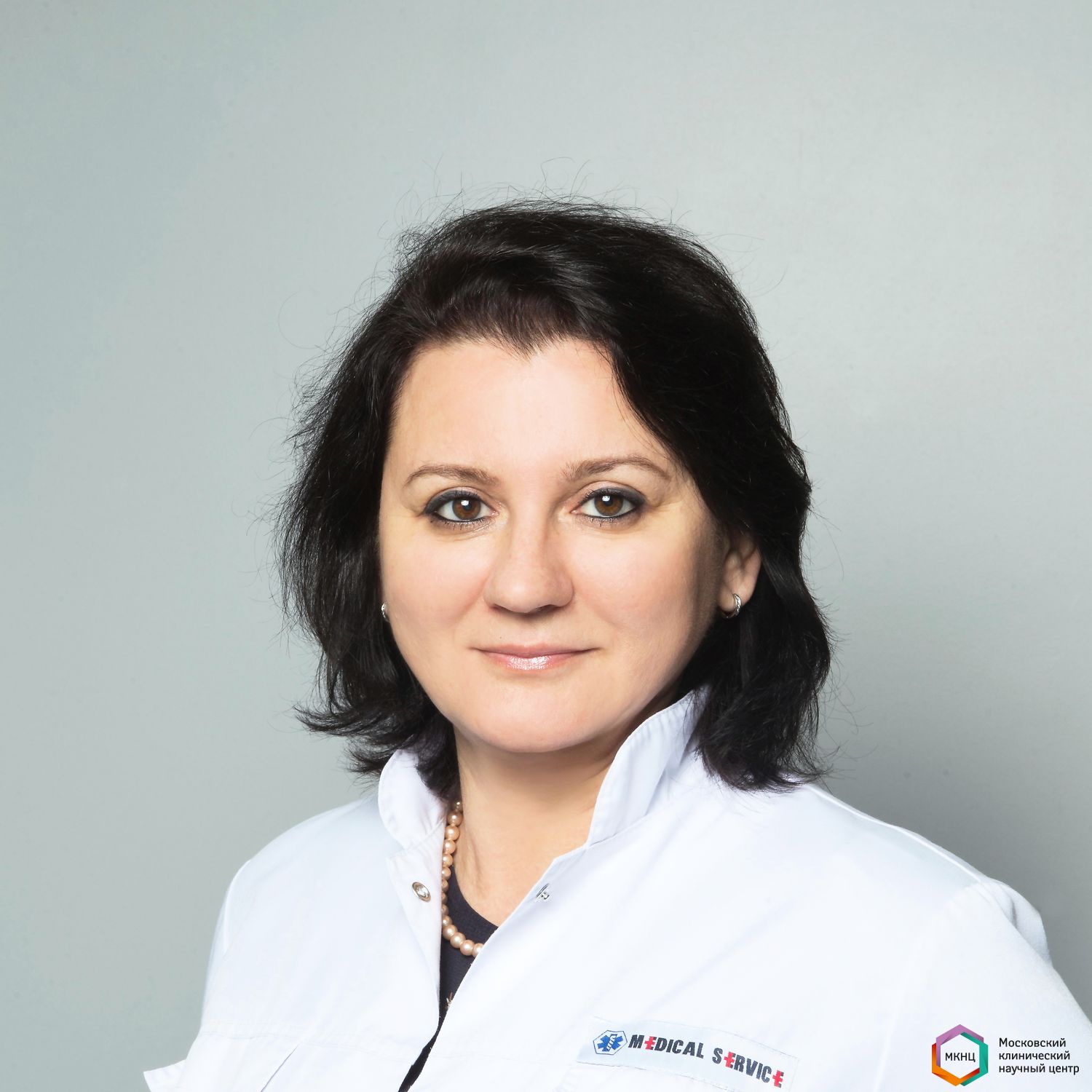 Gastroenterologist
Head of department
Дневной стационар
Education:
In 1992, she graduated from the Moscow Medical Dental Institute.
In 2001, Selezneva E. Ya. defended her PhD thesis on the topic "Computer pH-metry of the stomach and esophagus. Clinical significance of the method".
In 2010, he defended his doctoral dissertation on the topic "Gallstone disease combined with duodenal ulcer. Features of pathogenesis, clinical course and treatment approaches".
Experience:
He has been working in healthcare institutions for 21 years.
Since 2005, he has been the head of the department.
He has the highest category in therapy and gastroenterology.
Title: doctor of Medical Sciences.
Specializes in the treatment of diseases: For a long time he has been engaged in therapeutic pathology, mainly diseases of the gastrointestinal tract.
International activities: She has repeatedly participated in international conferences.
Email address: e.selezneva@mknc.ru
Сертификат 0677241983295 от 27.03.2020
Price list
| | |
| --- | --- |
| #1-5 Прием (осмотр, консультация) врача-гастроэнтеролога, д.м.н. первичный | 9400 руб |
| #1-6 Прием (осмотр, консультация) врача-гастроэнтеролога, д.м.н. повторный | 7900 руб |
Не является офертой