Koshkin Mikhail Anatolyevich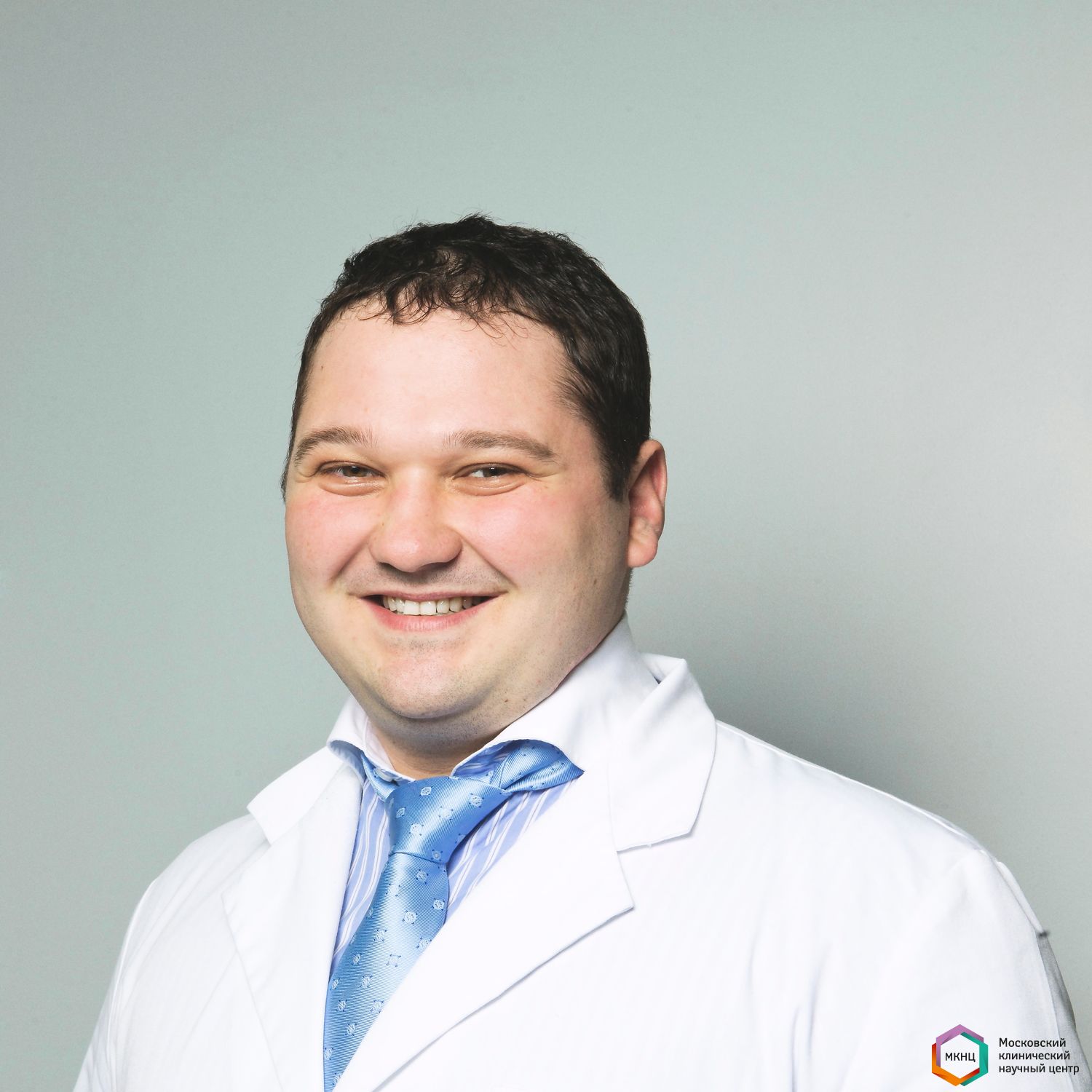 Surgeon
Head of department
Стационар кратковременного пребывания
Education:
Graduated from the Russian State Medical University named after N. I. Pirogov (RSMU), specialty "Medical care" (2010).
He graduated from the Central Research Institute of Gastroenterology (TSNIIG) with a degree in Surgery.
He studied at the postgraduate school, at the MCSC He passed the general improvement course " Innovative surgery. Technique of laparoscopic operations", Department of Faculty Surgery No. 2, MGMSU (2012).
Passed the general improvement course "Bariatric Surgery", Department of Faculty Surgery No. 2, MGMSU (2013).        
Experience:
doctor-surgeon of the Department of High-tech Surgery and Surgical Endoscopy, Moscow Clinical Research Center (since 2012). 
Treatment of diseases:
Most operations are performed laparoscopically, including through single access.
Surgery:
hernia of the esophageal orifice of the diaphragm,
achalasia of the cardia,
benign esophageal strictures,  
cholelithiasis,
inguinal hernia,
ventral hernia.
Obesity Surgery: morbid obesity. 
Oncosurgery: Tumors of the esophagus and stomach.
Speaker at Russian and international conferences.
Co-author of 5 scientific publications.
Email address: m.koshkin@mknc.ru
Сертификат 0677241125719 от 29071970
Price list
| | |
| --- | --- |
| #1-69 Прием (осмотр, консультация) врача-хирурга, к.м.н. первичный | 4600 руб |
| #1-70 Прием (осмотр, консультация) врача-хирурга, к.м.н. повторный | 3400 руб |
Не является офертой