Knyazev Oleg Vladimirovich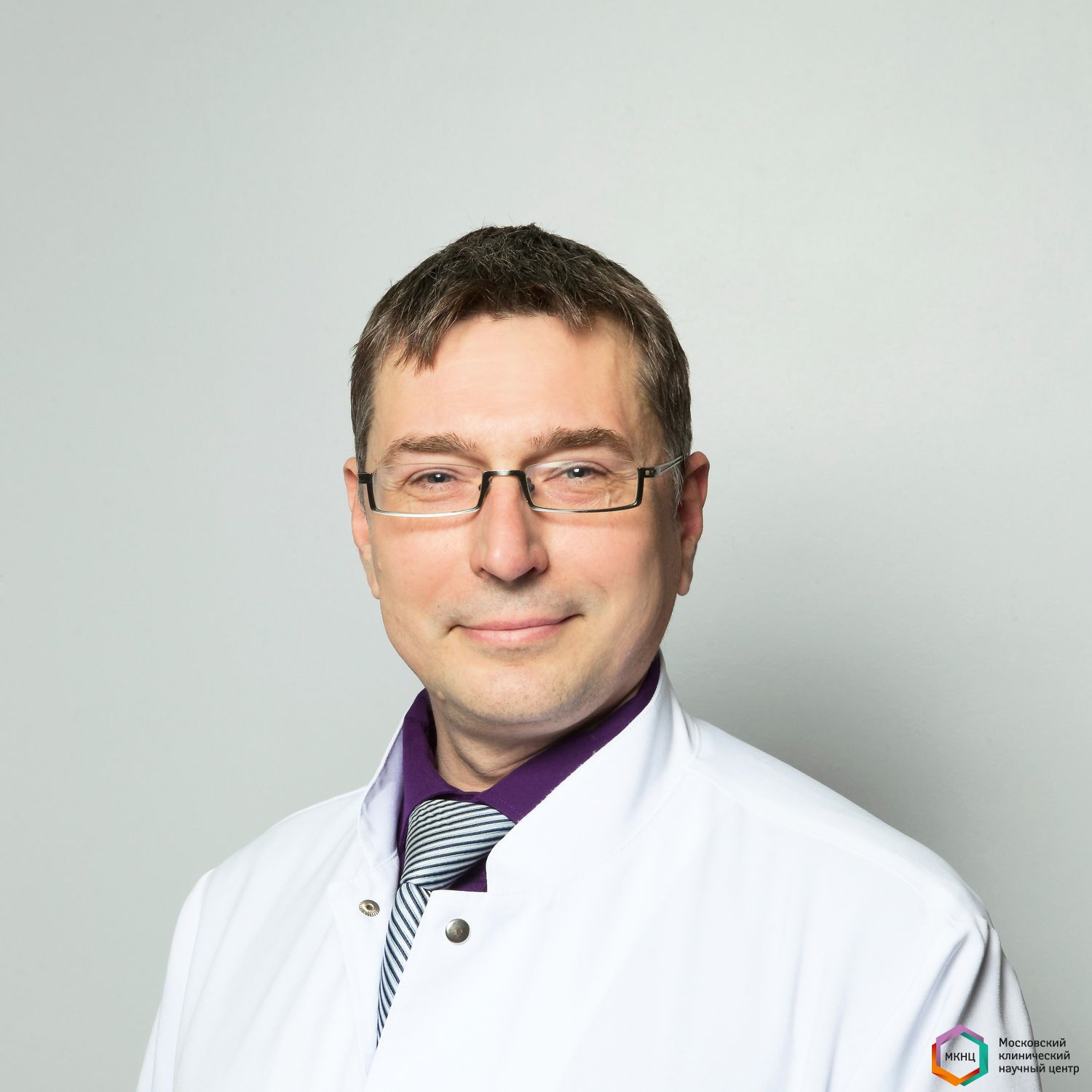 Gastroenterologist
Head of department
Отдел патологии кишечника
Education:
he graduated from the Ryazan Medical Institute named after Academician I. P. Pavlov.
Experience:
Since 1992, he worked as a hematologist in the regional clinical hospital of Ryazan.
Since 2002-Assistant of the Department of Pathophysiology of the Pavlov Russian State Medical University.
In 2003, he defended his PhD thesis "System analysis of nonspecific resistance of the body in the conditions of changes in the value of additional respiratory resistance".
Since October 2006, Senior Researcher of the Department of Intestinal Pathology of the Central Research Institute of Gastroenterology in Moscow.
In 2010, he defended his doctoral dissertation "Treatment of inflammatory bowel diseases with mesenchymal stromal cells".
Since the same year, Head of the Biotherapy Laboratory of the Department of Intestinal Pathology.
Since 2014, he has been the Head of the Department of Inflammatory Bowel Diseases.
Titles: 
Doctor of Medical Sciences.
Research interests: inflammatory bowel diseases (ulcerative colitis, Crohn's disease), biological therapy, cell therapy, regenerative medicine.
Activity:
With the materials of scientific work, he spoke at Russian and international congresses on gastroenterology, inflammatory bowel diseases, regenerative medicine (USA, Great Britain, Denmark, Serbia, etc.).
International activities:
He was trained in the diagnosis and treatment of inflammatory bowel diseases in clinics in Cleveland (USA), Leuven (Belgium), Prague (Czech Republic). He is a member of the Expert Council of the Russian Society of Inflammatory Bowel Diseases, a permanent member of the European Society for the Study of Ulcerative Colitis and Crohn's Disease (ECCO), a member of the Russian Scientific Society of Regenerative Medicine, and a member of the interdisciplinary Council of Experts on the organization of treatment of immuno-mediated diseases in Russia.
He has more than 250 scientific publications and is a co-author of 12 patents for the invention.
Email address: o.knyazev@mknc.ru 
Сертификат 0677241983158 от 22112019