Zhukova Lyudmila Grigoryevna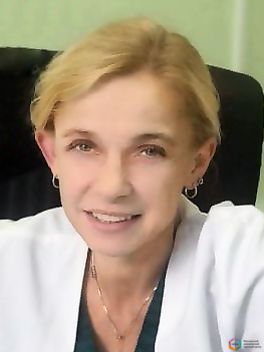 Oncologist
Head of scientific department
Отделение химиотерапии
Deputy Director of the A. S. Loginov Moscow Research Center for Chemotherapy
Doctor of Medical Sciences, Professor of the Russian Academy of Sciences, specialist in the field of drug treatment of malignant tumors and conducting clinical studies on the study of new antitumor drugs.
L. G. Zhukova's research interests are closely related to fundamental research in the field of oncology, including the study of the nature of variants of genetically determined malignant tumors, as well as various cellular technologies that allow personalizing antitumor treatment. In particular, Zhukova L. G. developed a scientifically based strategy for the treatment of patients with breast cancer with a triple negative phenotype with a differentiated approach to the treatment of this group of patients.
Research papers:
He is the author of more than 80 scientific papers, including 2 monographs. He is a member of the team of authors on the creation of Russian recommendations for the drug treatment of breast cancer.
Membership in professional communities:
Since 2011 Zhukova L. G. is a member of the American Association of Clinical Oncologists (ASCO).
Since 2017-Member of the Board of the Russian Society of Clinical Oncology (RUSSCO).
Сертификат №0377180731926 от 10022018
Price list
| | |
| --- | --- |
| #1-154 Прием (осмотр, консультация) врача – онколога, член - корреспондента, д.м.н., профессор РАН первичный | 19500 руб |
| #1-155 Прием (осмотр, консультация) врача – онколога, член - корреспондента, д.м.н., профессор РАН повторный | 14900 руб |
Не является офертой