Rud Maria Vladimirovna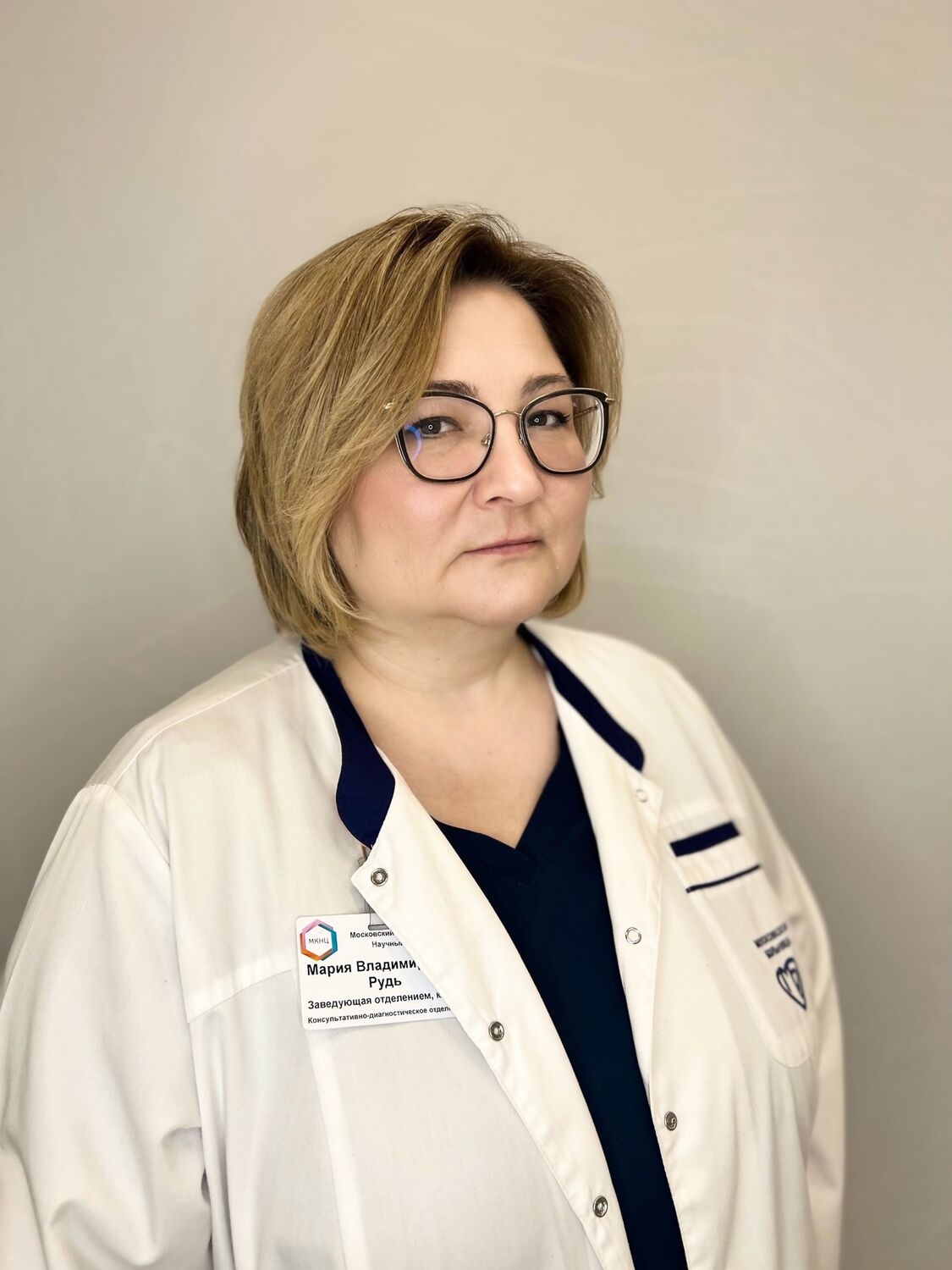 Gastroenterologist
Head of department
Branch of MCSC named after A. S. Loginov on Pavlov
Education: 
1999 - Moscow Institute of Medical and Social Rehabilitation, specialty "medical care".
1999-2001-clinical residency in the specialty "therapy".
2001-specialization in gastroenterology at the Russian State Medical University named after N. I. Pirogov.
Titles: Candidate of Medical Sciences (2007). Doctor-gastroenterologist of the highest category.
Clinical work: doctor-gastroenterologist of the KDO MCSC.
Scientific work: 9 printed works, 1 patent for the invention.
Price list
| | |
| --- | --- |
| #1-3 Прием (осмотр, консультация) врача-гастроэнтеролога, к.м.н. первичный | 4600 руб |
| #1-4 Прием (осмотр, консультация) врача-гастроэнтеролога, к.м.н. повторный | 3400 руб |
Не является офертой