Kylasov Oleg Viktorovich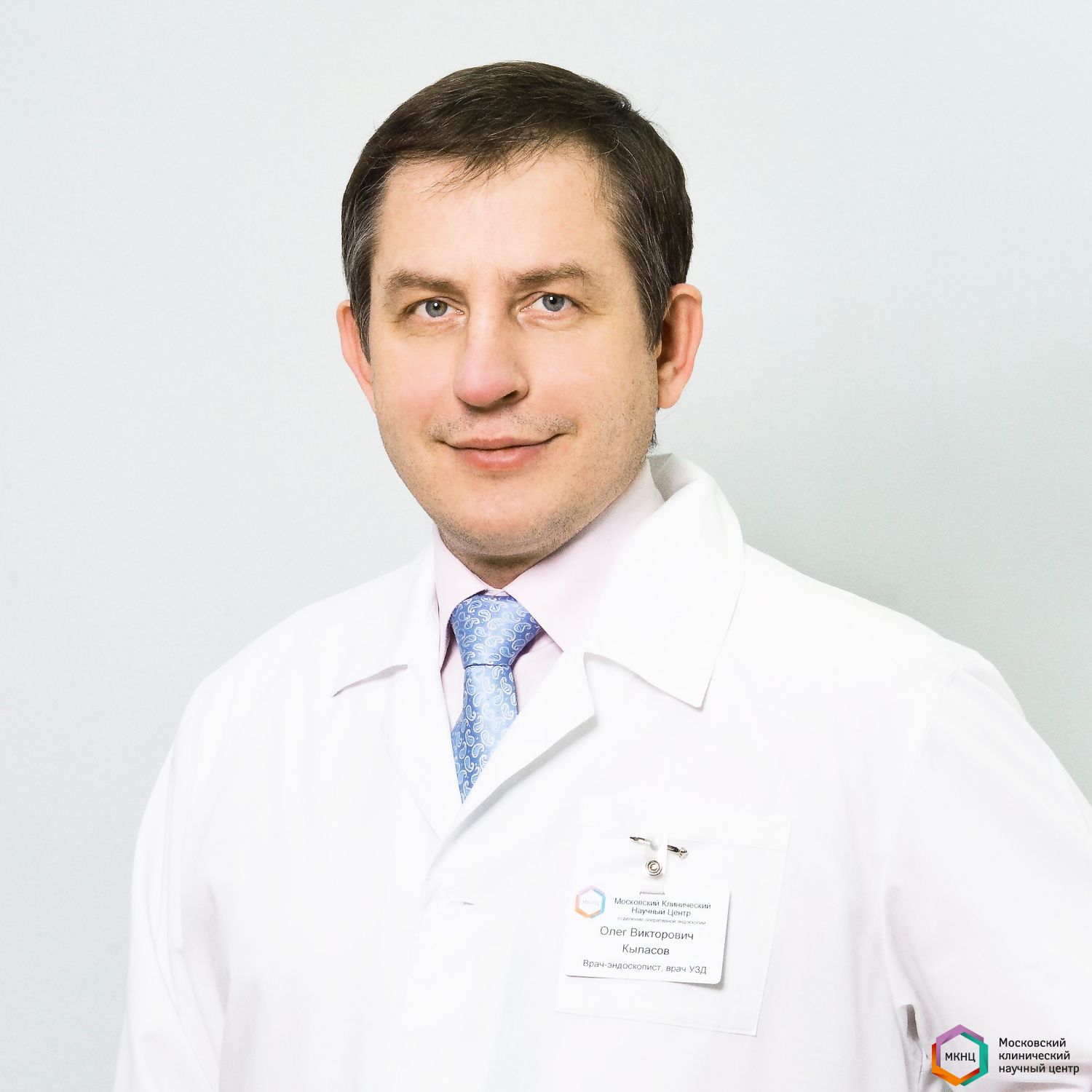 Endoscopist
Отделение оперативной эндоскопии
Education:
09/1983-06/1989 Diploma in medical science»
Izhevsk Order of Peoples ' Friendship State Medical Academy                    
Work experience:
05.2014-present Endoscopist, Department of Operative Endoscopy, MCSC
09/1994-05/2014 Endoscopist, Head of the Endoscopic Department, doctor of ultrasound diagnostics, GKB No. 60, Moscow
09/1989-06/1990 Intern in surgery at the I Republican Clinical Hospital
Certificates:
Surgery, confirmed in 2015, Endoscopy, confirmed in 2011, Ultrasound diagnostics, confirmed in 2010, The highest category in the specialty "Endoscopy", confirmed in 2013.
Clinical interests:
Esophagus, stomach, and 12p.k.:
Diagnostic and operative gastroscopy, colonoscopy, intestinoscopy;
Gastroesophageal reflux disease;
Hernias of the esophageal orifice of the diaphragm;
Barrett's esophagus;
Esophageal varicose veins;
Cardiospasm and esophageal achalasia;
Esophageal diverticula;
Cicatricial and tumor strictures of the esophagus;
Benign and malignant neoplasms of the esophagus and stomach(mucosal resection);
Gastric lymphoma;
Polyps of any localization (polypectomy, mucosal resection);
Gastrointestinal stromal tumors (GIST).
Small and large intestine:
Gastrointestinal bleeding;
Tumors of the small and large intestine;
Polyps and submucosal neoplasms of the small and large intestine;
Crohn's disease;
Non-specific ulcerative colitis.
Liver, bile ducts:
Complicated forms of GI, choledocholithiasis;
Tumor lesion of the bile ducts and pancreas.
Trachea and bronchi:
Tumors of the trachea and bronchi;
Sarcoidosis, other specific processes;
Therapeutic bronchoscopies. 
Membership in societies:
Russian Society of Surgeons
Russian Society of Endoscopists
Сертификат 0677240520887 от 29.02.2016