Tkachenko Vasily Dmitrievich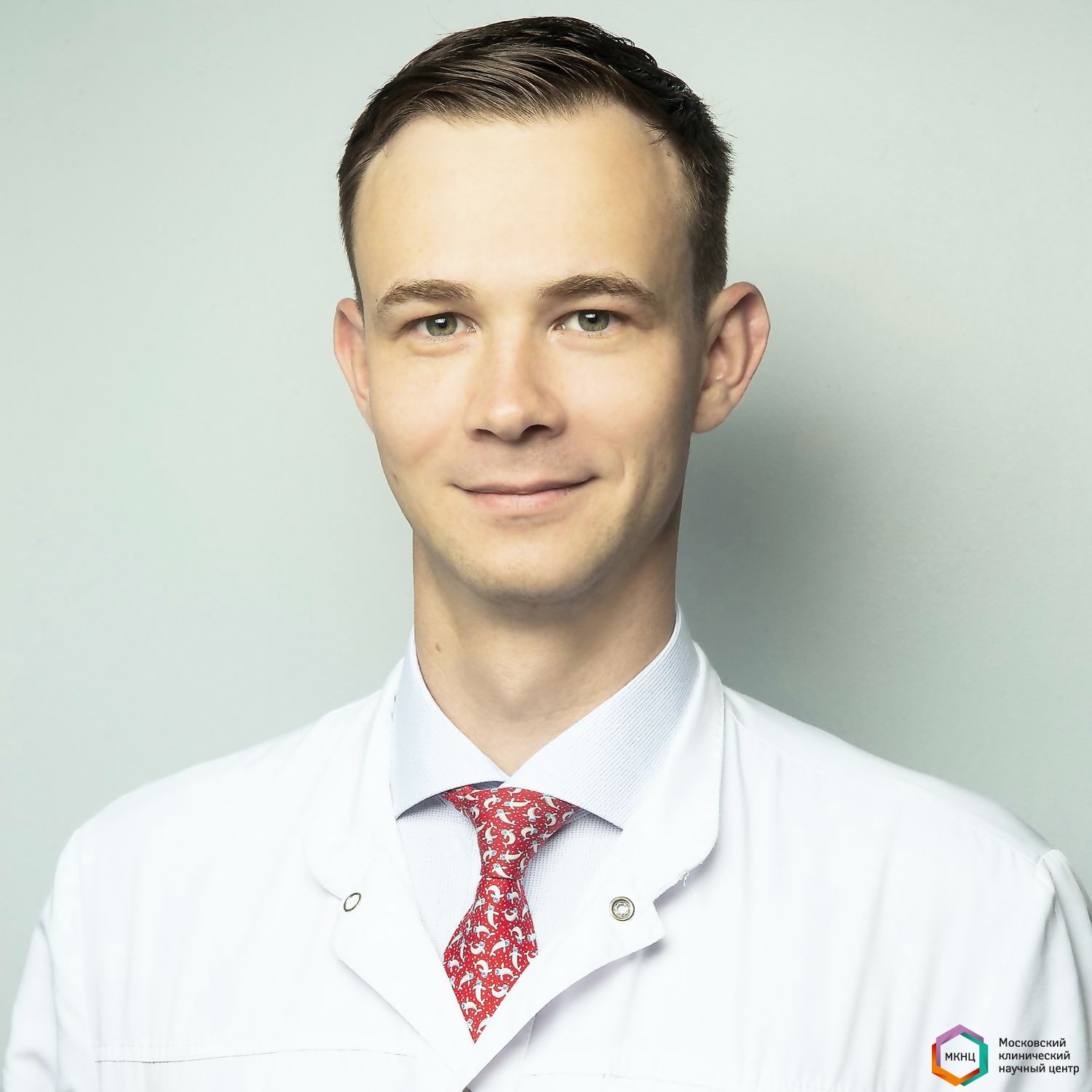 Neurologist
Отделение неврологии
Education: 
September 2010-July 2016, Moscow State Medical and Dental University named after A. I. Evdokimov, medical business.
September 2016-July 2018, Central State Medical Academy, residency in neurology.
Work experience: 
LLC Rehabilitation Center "Three Sisters", August 2018 - April 2019, Neurologist.
MNCC named after A. S. Loginov, April 2019-present, Neurologist.
Activities:
Member of the RRFS European Academy of Neurology.
I have a number of printed works, including publications of the Higher Attestation Commission.
Participation in Spring School, May 2018, Stare Splavy, Czech Republic.
Participation in Autumn School, November 2018, Loutraki, Greece.
Application of botulinum toxin-Dysport November 2018, December 2018.
Participation in the 59th International Neuropsychiatric Congress, Pula May 2019.
Kinesiotaping FMT1 (April 2016).
Treatment of pain syndromes with BTA Lantox (April 2017).
 Xeomin-botulinum toxin (April 2017).
Theory and practice of the use of the drug Dysport (November, December 2018). 
e-mail: v.tkachenko@mknc.ru
Сертификат 0377180873714 от 09.07.2018
Price list
| | |
| --- | --- |
| #1-23 Прием (осмотр, консультация) врача-невролога первичный | 3700 руб |
| #1-98 Прием (осмотр, консультация) врача-невролога повторный | 2600 руб |
Не является офертой