Departments and Centers
Radiation methods of diagnosis and treatment
Building 3, floor 2
The department consists of several departments, the activities of which are somehow connected with radiation imaging methods. :
Read more
Collapse
Department of ultrasound diagnostics
X-ray department, including offices of computer and magnetic resonance imaging;
X-ray surgery department
Radioisotope laboratory.
Heads the Department doctor of Medical Sciences Kulezneva Julia Valeryevna. 
Employees of the departments have the opportunity to compare the results of various diagnostic methods, which significantly increases their level. 
Your Appointment
Full schedule
Doctors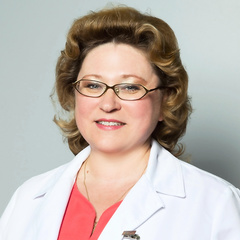 Surgeon, Radiologist
Head of scientific department
SPECIALTY Ultrasound diagnostics Contacts: y.kulezneva@mknc.ru