Polyakova Vera Vasilyevna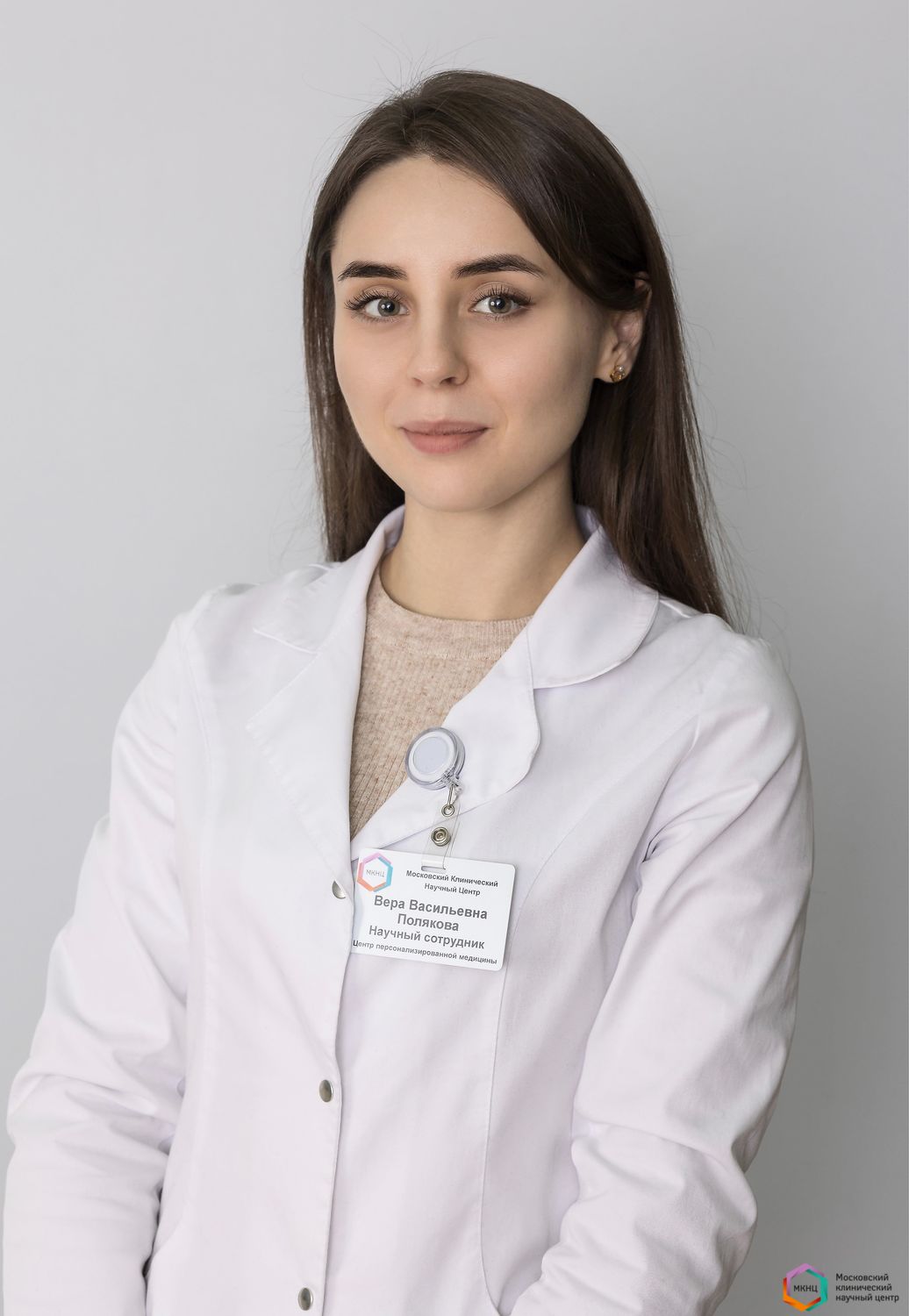 Gastroenterologist
Центр персонализированной медицины
Researcher, gastroenterologist. 
Education:
2012-2018. Moscow State Medical and Dental University named after A. I. Evdokimov, specialty "medical care".
2018-2020 State Medical University of the Moscow State Medical Center named after A. S. Loginov, Clinical residency in the specialty "Gastroenterology".
Since 2020, he has been a researcher at the Center for Personalized Medicine of the Loginov Moscow State Medical Center.
Activity:
annually participates in interdepartmental conferences, scientific activities. 
Research interests, professional skills:
Management and treatment of patients with various pathologies of the gastrointestinal tract:
peptic ulcer disease, Esophageal Dyskinesia, GERD, Autoimmune gastritis,
chronic pancreatitis,
cholelithiasis,
various liver diseases (chronic hepatitis, cirrhosis of the liver, autoimmune diseases, and others),
inflammatory bowel diseases,
diagnosis of gastrointestinal tumors,
management of patients after operations on the gastrointestinal tract.
Price list
| | |
| --- | --- |
| #1-1 Прием (осмотр, консультация) врача-гастроэнтеролога первичный | 3700 руб |
| #1-2 Прием (осмотр, консультация) врача-гастроэнтеролога повторный | 2600 руб |
Не является офертой