Gorbachev Yuri Valeryevich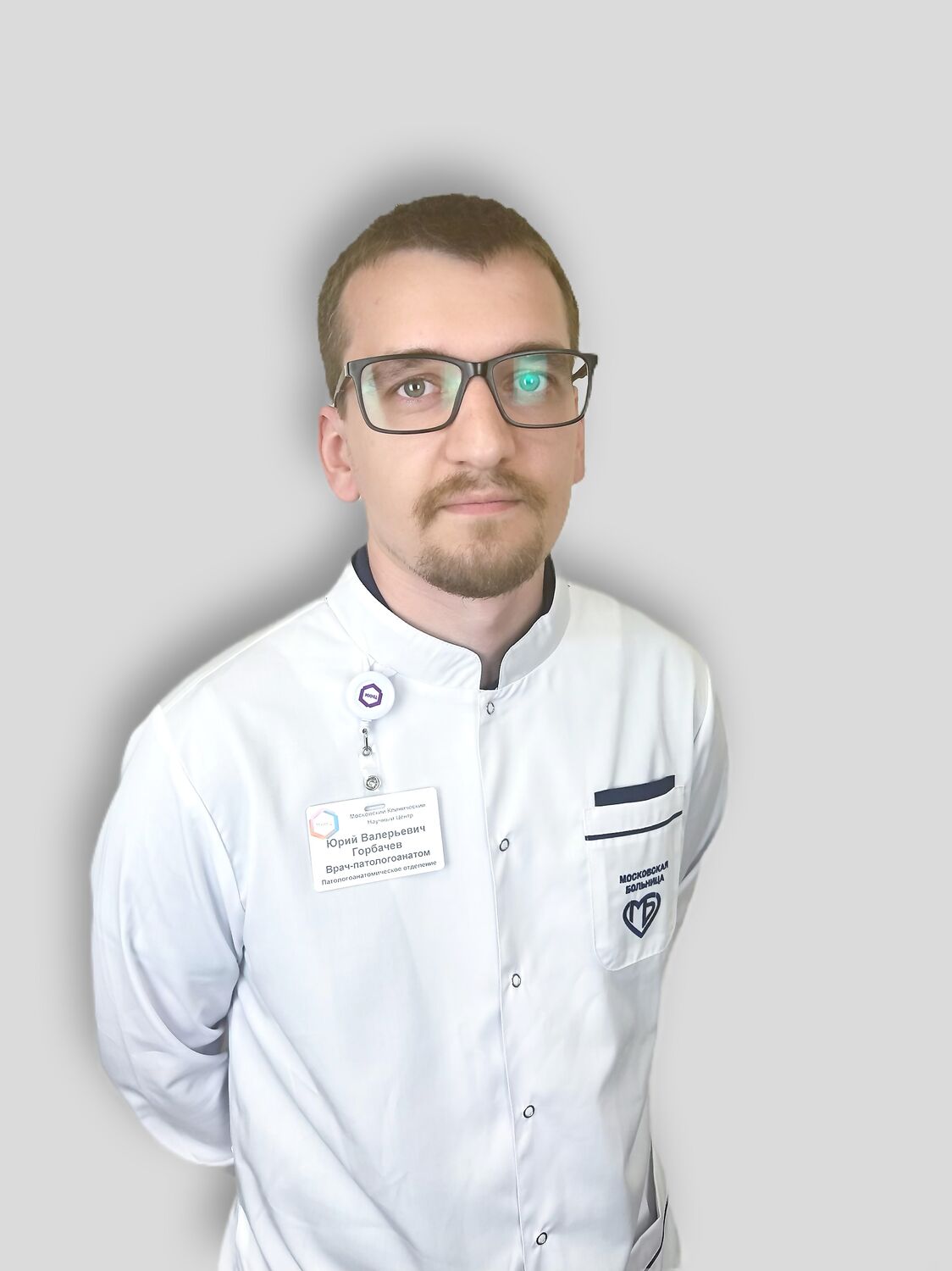 Pathologist
Патологоанатомическое отделение
Pathologist
Education:
In 2014 he graduated from the Medical Faculty of the Yaroslavl State Medical Academy
In 2015, he completed an internship in the specialty "pathological anatomy"of the Yaroslavl State Medical University.
Professional development:
2020 - " pathological anatomy "FSBEI DPO"Russian Medical Academy of Continuing Professional Education".
General medical experience: since 2015.
Work experience in the specialty:
2015-2017-pathologist OGBUZ "Kostroma regional pathoanatomic Bureau".
2017-2020-pathologist OGBUZ " Kostroma Regional Clinical Hospital. Queen E. I.".
2020-2021-Moscow Regional oncological dispensary.
2021-present-Moscow clinical scientific and practical center named after A. S. Loginov dzm.
Certificates: Pathologist
Skills and abilities: conducting histological and immunohistochemical studies of biopsy and surgical material, including urgent intraoperative histological studies.