Vagapova Eliza Idrisovna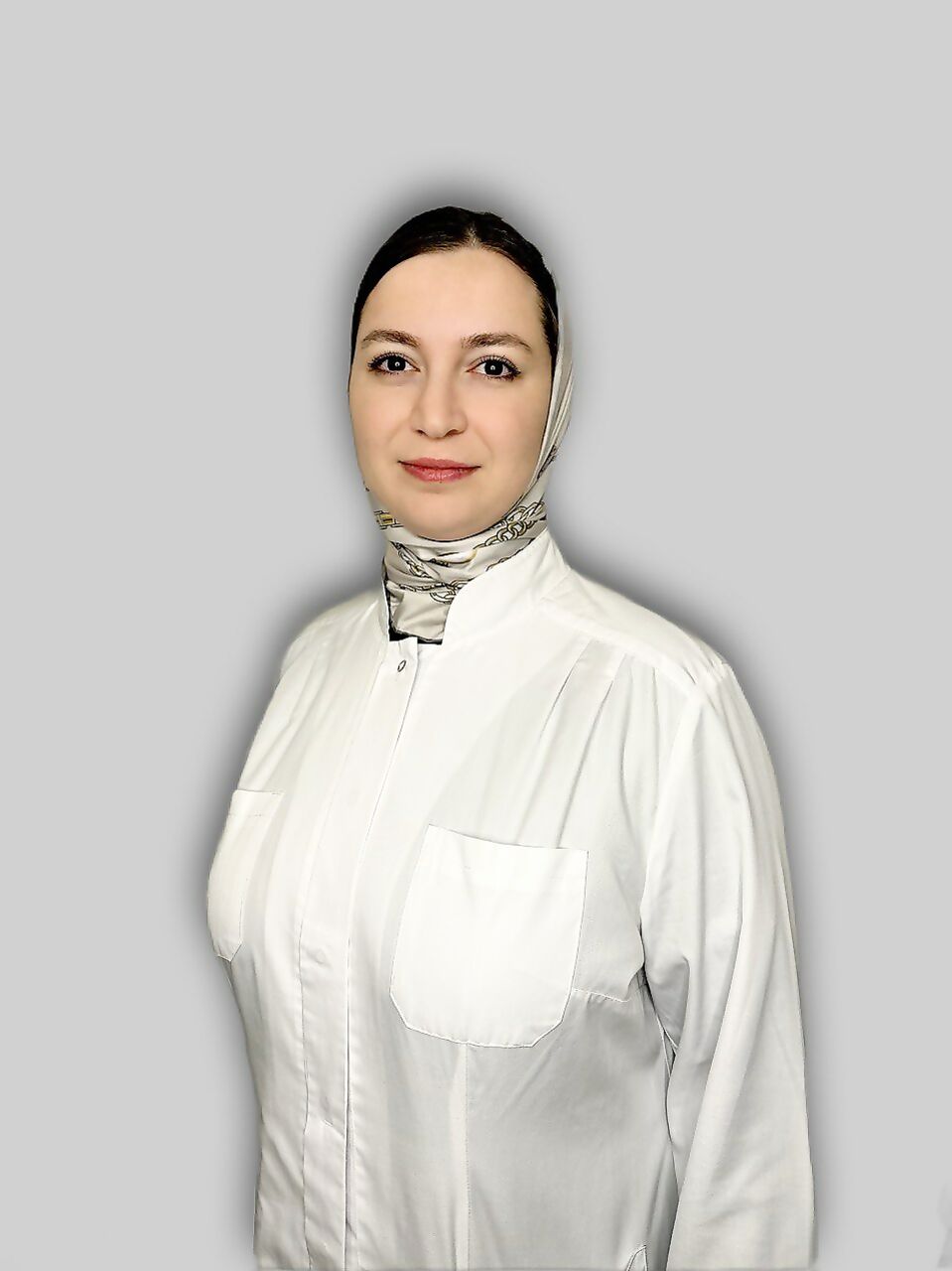 Pathologist
Патологоанатомическое отделение
Education:In 2015 she graduated from the Chechen State University Medical Institute in Grozny.
Faculty: Medical science, Specialty: Doctor
Residency in the specialty "Pathological Anatomy", Department of Pathological Anatomy of the N.N. Blokhin National Research Medical Center of Oncology of the Ministry of Health of the Russian Federation, 2015-2017.
Professional development:2019 - "Immunohistochemical diagnosis of breast tumors" in the FSBEI DPO RMANPO of the Ministry of Health of the Russian Federation
General medical experience: since 2017
Work experience:2022 – present.
time – pathologist, GBUZ MCSC named after A.S.Loginov DZM, Moscow.
2021-2022 – pathologist, Oncology Center "AiMed", Grozny
2017-2021 – pathologist, GBU "Republican Oncological Dispensary", Grozny
Certificates: pathologist
Scientific work:Co-author of the scientific publication "Strong founder effect for BRCA1 c.3629_3630delAG pathogenic variant in Chechen patients with breast or ovarian cancer" in the foreign press (CANCER MEDICINE)
She made a poster presentation at the All-Russian conference, took part in trainings and master classes as a listener.
Social activities:Russian Society of Oncopathologists – membership since 2018.
Main scientific and practical interests: Breast tumors, tumors of the female reproductive system, tumors of the head and neck.