Bodunova Natalia Aleksandrovna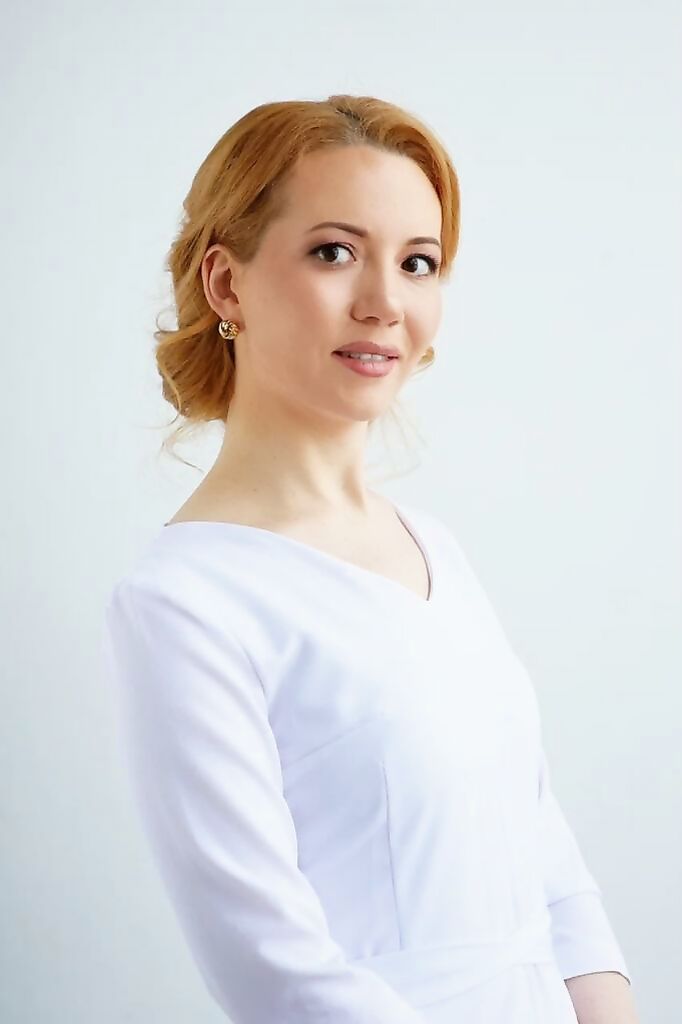 Gastroenterologist
Head of the center
Центр персонализированной медицины
SPECIALTY
Gastroenterology
Position: Head of the Center for Personalized Medicine, gastroenterologist.
Education:
In 2011, she graduated from the Moscow Medical Academy named after I. M. Sechenov, majoring in "medical science".
From 2011 to 2013, she completed her residency training at the Central Research Institute of Gastroenterology.
In 2013, she trained at the University Hospital of Geneva, Switzerland;
in 2014 - advanced training courses under the guidance of one of the leaders of metabolic surgery in the USA Kelvin Higa, and then - in California (USA) from the President of the American Society of Metabolic Surgery, Ninh Nguyen.
In 2014, she completed an internship in liver diseases at the Hadassah Hospital, Israel.
In 2015, she defended her PhD thesis on "Vitamin malabsorption after bariatric surgery". 
From 2014 to 2016, she completed her residency in endocrinology at the Evdokimov Moscow State Medical University.
In 2017-advanced training in the specialty "pharmacogenetics and personalized medicine " in the RMAPO. 
Work experience:
Since 2011, he has been working at the Central Research Institute of Gastroenterology (GBUZ MCSC DZM).
Academic degree: Candidate of Medical Sciences.
Treatment of diseases: Short bowel syndrome, malabsorption after bariatric and oncological operations, acid-dependent stomach diseases, gastroesophageal reflux disease.
Activities:
He is an active member of the ASMBS (American Society for Metabolic and Bariatric Surgery),
National Association of Laboratory, Personalized, and Translational Medicine.
Annually participates in Russian and foreign congresses with oral presentations.
Research interests, professional skills:
the area of professional competence is diseases of the intestine, stomach and biliary system, monitoring of patients after bariatric operations, development of methods for the prevention of nutritional disorders, correction of vitamin and trace element deficiencies and treatment of malabsorption syndrome after various surgical interventions;
personalized diagnosis and treatment of diseases of the gastrointestinal tract: identification of predispositions to diseases, early diagnosis of diseases, individual selection of drug therapy.
Author of more than 30 scientific publications in Russian and foreign publications.
Сертификат 0677241125830 от 28021970
Price list
| | |
| --- | --- |
| #1-146 Прием (осмотр, консультация) врача-гастроэнтеролога, заведующего отделением, к.м.н. первичный | 9400 руб |
| #1-147 Прием (осмотр, консультация) врача-гастроэнтеролога, заведующего отделением, к.м.н. повторный | 7900 руб |
Не является офертой