Патологии поджелудочной железы и желчевыводящих путей
В отделении осуществляется диагностика и лечение различных заболеваний поджелудочной железы:
Хронический панкреатит любой этиологии.
Панкреонекроз в анамнезе.
Кисты и кистозные образования поджелудочной железы.
Кальцинаты поджелудочной железы с панкреатической гипертензией.
Очаговые образования поджелудочной железы.
Панкреатодуоденальная резекция и панкреатэктомия (по любой причине) в анамнезе.
Сахарный диабет, обусловленный хроническим панкреатитом.
Хронический аутоиммунный панкреатит.
Необходимость проведения диагностических мероприятий при подозрении на патологию поджелудочной железы.

В отделении осуществляется диагностика и лечение различных заболеваний поджелудочной железы:

Хронический панкреатит любой этиологии.
Панкреонекроз в анамнезе.
Кисты и кистозные образования поджелудочной железы.
Кальцинаты поджелудочной железы с панкреатической гипертензией.
Очаговые образования поджелудочной железы.
Панкреатодуоденальная резекция и панкреатэктомия (по любой причине) в анамнезе.
Сахарный диабет, обусловленный хроническим панкреатитом.
Хронический аутоиммунный панкреатит.
Необходимость проведения диагностических мероприятий при подозрении на патологию поджелудочной железы.

Диагностические мероприятия осуществляются высококвалифицированными эндоскопистами, специалистами ультрасонографии и рентгенологами. В постановке диагноза нам помогают сотрудники лаборатории визуальных методов исследования, которые деликатно и качественно выполняют необходимые манипуляции, такие как эндоскопическая ультрасонография с тонкоигольной пункцией поджелудочной железы. Тонкоигольная пункция поджелудочной железы осуществляется под наркозом с участием опытных анестезиологов. Лечебные мероприятия включают: - диетическое питание - медикаментозную терапию (таблетированными и капсульными препаратами, внутримышечными и внутривенными инъекциями, внутривенными инфузиями) Если возникнет необходимость хирургического лечения, хирурги МКНЦ оперативно выполняют показанные вмешательства.

Телефон отделения 8 (495) 304-15-57
A 62-year-old patient was admitted for treatment to the Department of Pathology of the pancreas and biliary tract MCSC. He has had chronic pancreatitis since 2015. But at the same time he does not comply diet, smokes 1.5 packs of cigarettes a day. In December 2021, he developed intense pain in the upper abdomen. A few days later, the patient also noted that the urine had turned dark and the skin yellow. In the district hospital, doctors diagnosed pancreatic cancer. For the outflow of bile, an external drainage was installed and a biopsy was taken from the pancreas. According to the results of the study, no atypical cells were obtained. After that, the patient was discharged and recommended to be observed by a district oncologist. He was also prescribed a fairly strict diet with large restrictions: only cereals and vegetable soups. But given the severe pain, the patient severely restricted himself in nutrition and lost more than 20 kg...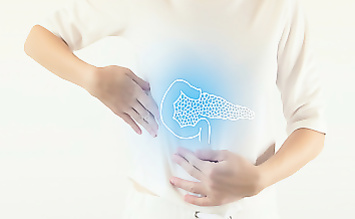 Staff
Gastroenterologist
Head of scientific department
Патологии поджелудочной железы и желчевыводящих путей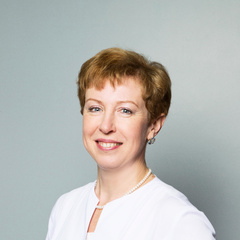 Gastroenterologist
Head of department
Патологии поджелудочной железы и желчевыводящих путей