Departments and Centers
Анестезиологии-реанимации
Building 2, floor 7
Отделение анестезиологии и реанимации обеспечивает работу в 11 операционных. Для проведения интенсивной терапии развернуто 14 реанимационных коек. В отделении работают: 19 врачей анестезиологов-реаниматологов 37 медицинских сестер-анестезисток 11 младших медицинских сестер Телефон отделения 8...
Read more
Collapse
Отделение анестезиологии и реанимации обеспечивает работу в 11 операционных. Для проведения интенсивной терапии развернуто 14 реанимационных коек.
В отделении работают:
19 врачей анестезиологов-реаниматологов
37 медицинских сестер-анестезисток
11 младших медицинских сестер
Телефон отделения 8 (495) 304-30-35 доб. 1242
Doctors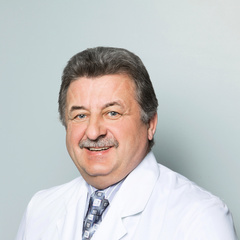 Anesthesiologist-resuscitator
Head of department
Position: Head of the Department of Anesthesiology and Resuscitation No. 1 Education: - Military Medical Faculty at the Kuibyshev Medical Institute in 1980, majoring in medical and...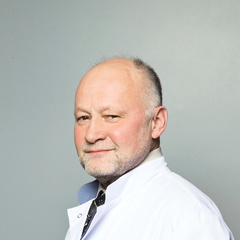 Anesthesiologist-resuscitator
Head of department
Position: Head of the Department of Anesthesiology and Resuscitation No. 3