Departments and Centers
Патологии поджелудочной железы и желчевыводящих путей
Building 7, floor 2
В отделении осуществляется диагностика и лечение различных заболеваний поджелудочной железы: Хронический панкреатит любой этиологии. Панкреонекроз в анамнезе. Кисты и кистозные образования поджелудочной железы. Кальцинаты поджелудочной железы с панкреатической гипертензией. Очаговые...
Read more
Collapse
В отделении осуществляется диагностика и лечение различных заболеваний поджелудочной железы:
Хронический панкреатит любой этиологии.
Панкреонекроз в анамнезе.
Кисты и кистозные образования поджелудочной железы.
Кальцинаты поджелудочной железы с панкреатической гипертензией.
Очаговые образования поджелудочной железы.
Панкреатодуоденальная резекция и панкреатэктомия (по любой причине) в анамнезе.
Сахарный диабет, обусловленный хроническим панкреатитом.
Хронический аутоиммунный панкреатит.
Необходимость проведения диагностических мероприятий при подозрении на патологию поджелудочной железы.
Диагностические мероприятия осуществляются высококвалифицированными эндоскопистами, специалистами ультрасонографии и рентгенологами. В постановке диагноза нам помогают сотрудники лаборатории визуальных методов исследования, которые деликатно и качественно выполняют необходимые манипуляции, такие как эндоскопическая ультрасонография с тонкоигольной пункцией поджелудочной железы. Тонкоигольная пункция поджелудочной железы осуществляется под наркозом с участием опытных анестезиологов. Лечебные мероприятия включают: - диетическое питание - медикаментозную терапию (таблетированными и капсульными препаратами, внутримышечными и внутривенными инъекциями, внутривенными инфузиями) Если возникнет необходимость хирургического лечения, хирурги МКНЦ оперативно выполняют показанные вмешательства.
Телефон отделения 8 (495) 304-15-57
Doctors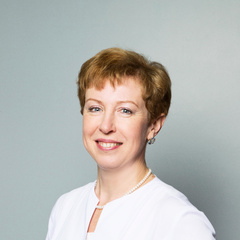 Gastroenterologist
Head of department
Education: I. M. Sechenov First Moscow Medical Institute with a degree in Medical Science (1989). Clinical internship at the Department of Internal Diseases No. 3 of the I. M....
Gastroenterologist
Head of scientific department
Position: Head of the Department of Pathology of the pancreas, bile ducts and upper digestive tract. Chief freelance gastroenterologist of the Moscow Department of Health. Professor of the...