Центр персонализированной медицины
Персонализированная медицина – это современный подход к оценке состояния здоровья. Наша деятельность направлена на тщательное изучение физиологических и генетических особенностей организма с использованием современных молекулярных и инструментальных методов обследования.
Современные технологии позволяют нам не только грамотно оценить истинную вероятность развития заболевания, но и разработать меры профилактики максимально индивидуально.
Располагая большой клинической и лабораторно-инструментальной базой, Центр Персонализированной Медицины готов предложить Вам широкий диапазон исследований и видов консультаций.
При необходимости возможна госпитализация пациента в любое стационарное отделение МКНЦ.
В Центре персонализированной медицины Вы сможете:
получить комплексную оценку состояния здоровья, включая психологические факторы
узнать о Ваших предрасположенностях к заболеваниям (хроническим и онкологическим)
разработать индивидуальную программу обследования и профилактики для предотвращения развития той или иной патологии
получить персонализированное лечение в зависимости от Вашего генотипа
Почему Центр Персонализированной Медицины?
высокий профессионализм
командный подход
научная деятельность
большая клиническая и лабораторно-инструментальная база
интересы пациента - превыше всего!
Центр Персонализированной Медицины – это мировые стандарты качества с комфортом для Вас!
To perform genome-wide sequencing in order to search for hereditary causes of cancer in the framework of research work, CPM invites patients with the presence of malignant neoplasms (ZN) to study: - breast cancer (breast cancer women and men); - ovary (RY); - colon; - stomach; - endometrium (the body of the uterus); - pancreas; - neuroendocrine tumor The studies include men and women in the presence of the following criteria: ▪️ Permanent registration in Moscow and ▪️ Absence of previously identified mutations in the BRCA 1/2 genes in the case of breast cancer № ZNO Indications for oncogenetic research 1 Breast cancer (female) - Patient's age < 60 years - Bilateral breast cancer - Breast cancer and breast cancer in the patient or his relatives of the I and / or II degree of kinship - A patient of any age with breast cancer and / or breast cancer with two or...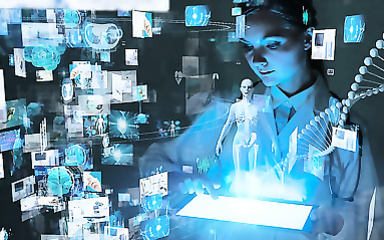 Staff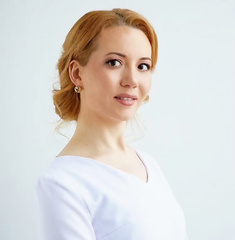 Gastroenterologist
Head of the center
Центр персонализированной медицины